Our Signature version of the
Mrm

Schematic is designed to give a complete overview of the Mumbai Suburban Rail network. It includes most of the required information about Mumbai local such as - Fast / Slow lines, approximate travel time between stations, list of all stations with grid index, station codes etc.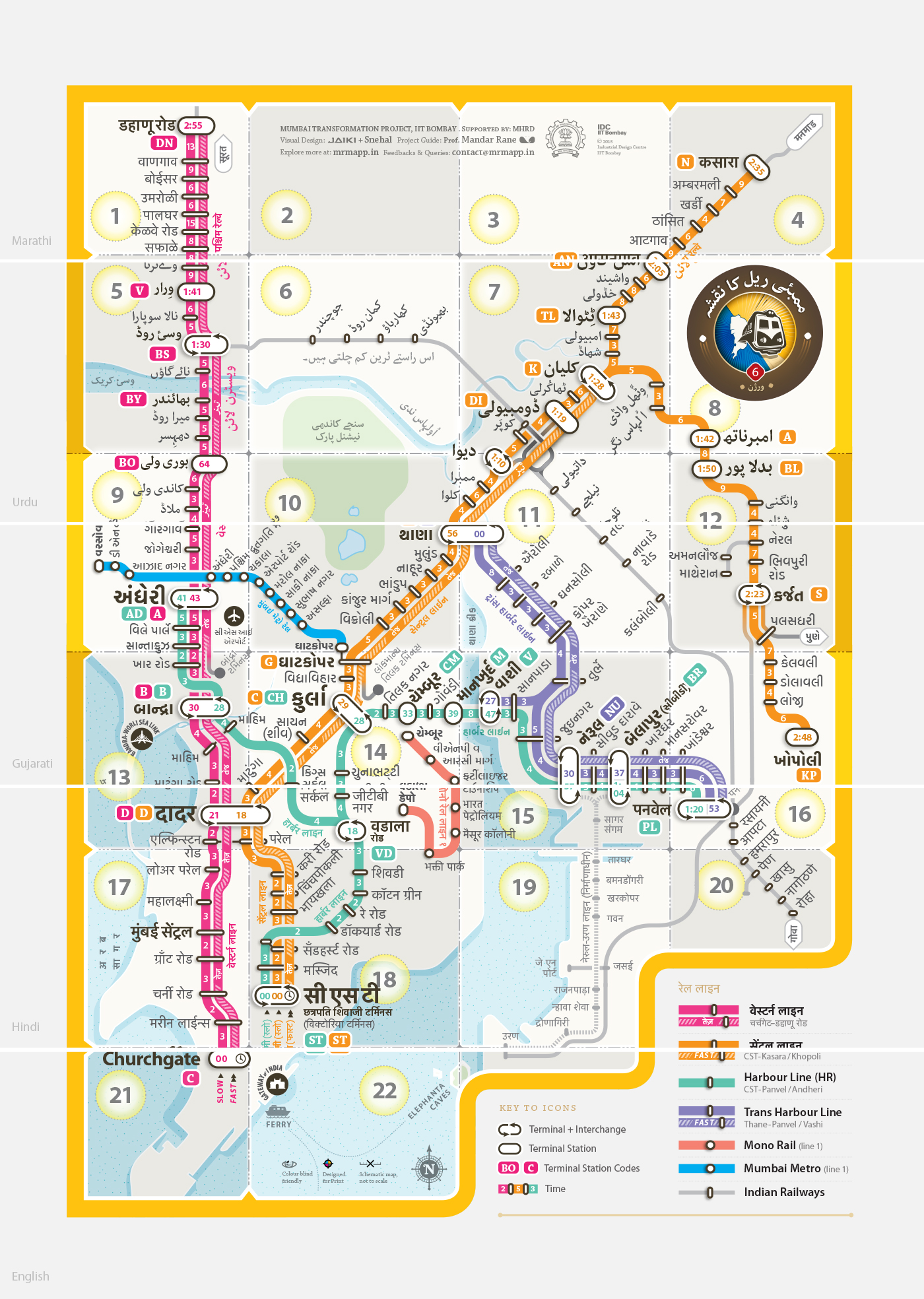 Download the latest Mumbai Rail Map - Version 6.1
Printable on A4+ Sizes, available in Hindi, Marathi, English, Gujarati and Urdu.

Mrm

Schematic is absolutely free for public use. Please feel free to write to us for any kind of feedback, suggestion or contribution in the design of the current version of the map
All new, Precisely crafted
Semi Geographic Suburban Rail Map
Printable Version in A3+ sizes
Coming in 2018
Completely detailed map with geographic details
Printable Version . Coming Soon

Minimal Straight Lines with simplified Geographic details for the better map reading
Printable version . Coming Soon
For a better overview of the connecting routes.
Stylized abstracted curved Lines with simplified Geographic details
Printable version . Coming Soon